Top estate planning mistakes we see far too often
Estates can frequently become battlegrounds for contention and disagreement when you don't effectively plan and strategise your Wills and estate plans. We have identified the top 12 pitfalls we commonly observe when it comes to Wills and estate planning so that you can protect yourself, your loved ones, and your all important legacy.
The 2023 Wills & Estate Planning Guide for WA
There have been a number of transformations in the WA Wills and estates arena recently. This updated guide highlights key developments and trends, providing valuable context on how they may influence your situation. Read crucial insights into Wills and estate planning, as well as litigation in Western Australia.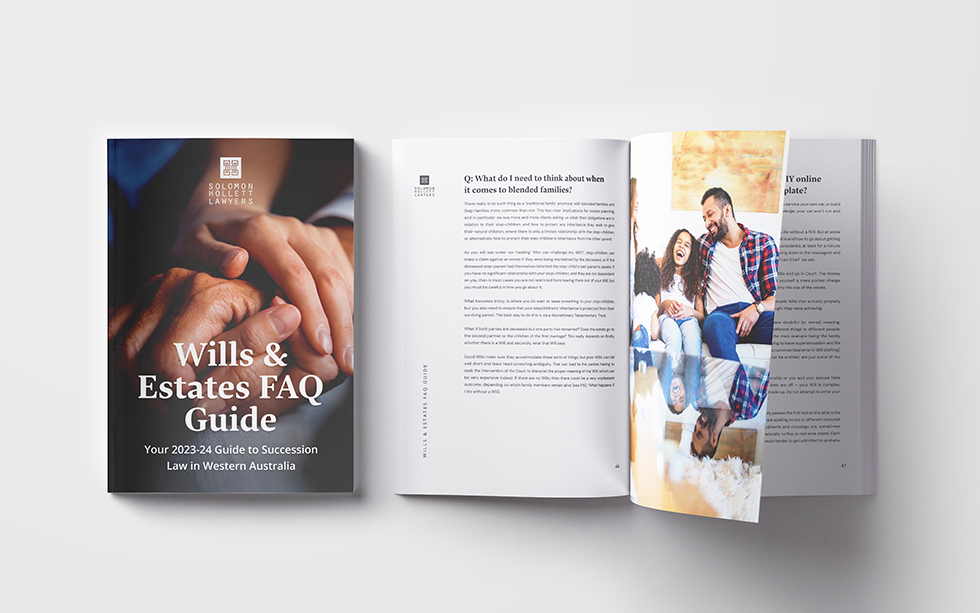 The Wills and Estates FAQ Guide 2023-24
We asked 30,000 West Australians the questions they had about Wills and estates and gathered the most frequently asked questions into a comprehensive guide.
If you want peace of mind and to know that your hard-earned assets are safeguarded, this guide is essential. We show you how we can help you establish an appropriate Will and estate plan so that your legacy endures.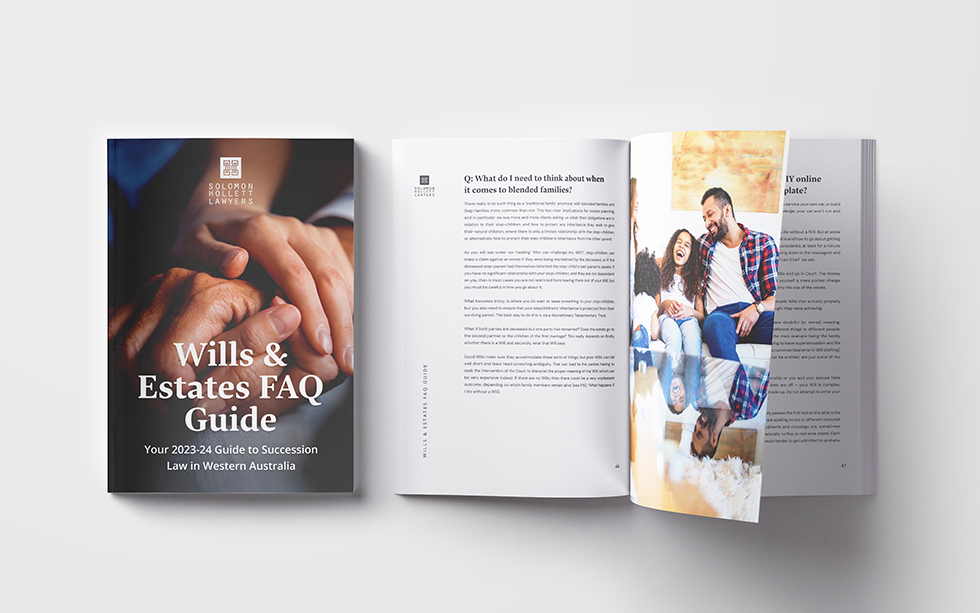 Top business mistakes not to make
All too frequently, clients approach us with commercial disputes that stem from minor business blunders that could easily have been avoided. So, we've made a list of the top 10 business mistakes we see and included helpful tips and methods to keep you from facing the same issues.
Commercial Disputes and Litigation Guide
If you're a business owner or decision-maker in Western Australia, this is for you. Our updated guide addresses your questions about the most effective methods for safeguarding against commercial disputes and managing them if they arise. It also covers various strategies for resolving conflicts and, in cases where litigation becomes the only way forward, outlines the process.
Book your free 15 min consultation
Discussing your situation over the phone is often the best way to start, and we're pleased to offer all new and existing clients a free 15 minute phone consultation for every new matter. It's a great opportunity to let us know more about the assistance you're looking for, clarify your situation and walk you through how best we can help and what's involved.
Fill in your details below