Estate Litigation & Inheritance
Estate disputes, challenges to Wills and estate litigation are on the rise and have been year on year for the past decade or more. Why? Family structures and dynamics are more complex, blended families are more common, asset structures are more complex, and we live in a wealthy country where there is more at stake than ever before. We are experts in this area of law with a wealth of experience behind us both on the front end when it comes to estate planning – helping clients best protect their wealth and ensure the right legacy is left behind, and on the back end, with estate dispute and litigation where we help clients right the wrongs.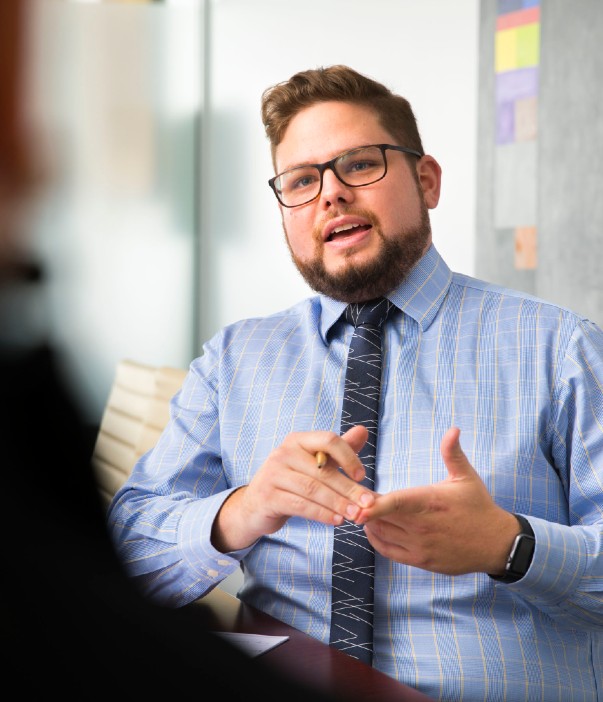 Who can challenge a Will in Western Australia? 
Parents
Married spouses
De Facto spouses
Ex spouses – if you were maintaining them
Children
Grandchildren – if you were maintaining them
Grandchildren – if their parent, your child, has died before you
Step children
There are also other types of estate challenge, common ones being where a person has helped build up an asset of the deceased or is owed a debt they need to claim.
The power of having the right legal experts in your corner
We act for both sides of the equation in estate litigation. We defend Wills from attack and we also commence challenges for those who need to force the right outcome.
When it comes to defending a Will, our job is to help clients defend their valid position as beneficiary when others come out of the woodwork with spurious or frivolous claims. Having to defend your position is often incredibly stressful and can be quite traumatic. Having the right legal representation on side is critical from day one; the right strategies employed from the get go can see conflict resolved quickly with far less impact from both an emotional and commercial perspective. Often there are strategies that can be employed very early on to either minimise the damage or even get rid of a claim before legal proceedings start.
On the other side of the coin, we also act often for claimants, and our job is to ensure we help right the wrongs when potential beneficiaries are left out of a Will or an Estate when they shouldn't have been, or they haven't been left perhaps what they should have. Squaring the ledger helps distribute the right assets to the right people for the right reasons.
If you feel you've been improperly left out of a Will or an Estate, or have been left with an unfair portion of an inheritance, or if someone is contesting a Will against you, we'll sit down with you and answer all the questions you may have, we'll look at best case and worst case scenarios and help you weigh up, both commercially and emotionally, whether you'd like to contest or how best to defend. We'll give you a clear picture of what your prospects of success are.
We will give you an honest assessment of the strengths and any weaknesses of your position and again when it comes to the other side's possible defences or claims. 
A lot of what we do comes down to strategy and knowing how and when to act for maximum value and effect; devising legal strategies to benefit you and your position is part and parcel of the process. Indeed, if you are starting or defending proceedings without a strong sense of what your ultimate game plan is, you are not starting or defending them properly and you increase your risk of ending up with a poor result.
Part of any legal proceedings you are engaged in includes knowing what the process will look like step by step, how long it will take, and how much it will cost. When it comes to how much you may benefit from your claim, considerations will include factors such as the size of the estate, any benefits you've already received, financial contributions you may have made to the deceased, your own financial position, needs of the other beneficiaries, promises made and other provisions within the Will. It is vital to remember that there is no one size fits all in Estate challenges. Each one is unique, and each one has its own subtleties and complexities – and that is where our vast experience comes into play.
We can help you through the entire process, from start to finish, and represent you in Court if it goes that far. Often even after a matter has resolved, either by negotiation or Court order, implementing the outcomes requires careful consideration to make sure outcomes are adhered to.
Timing is critical in Estate claims and there are strict time limits that apply. Do not delay seeking advice if you believe a Will needs to be challenged or defended.
Estate disputes and how we can help
Book your free 15 min consultation
Discussing your situation over the phone is often the best way to start, and we're pleased to offer all new and existing clients a free 15 minute phone consultation for every new matter. It's a great opportunity to let us know more about the assistance you're looking for, clarify your situation and walk you through how best we can help and what's involved.
Fill in your details below