Commercial Lawyers Perth
Our commercial lawyers at Solomon Hollett Lawyers are experienced and respected professionals who can advise you on any of your legal needs. From sole operators to larger businesses, we can offer a bespoke strategy and legal advice that is right and will work for you and your business.
Outcomes focused, our team is well versed in commercial and business law. We look at the bigger picture and the end game and make sure our clients achieve the best result. With years of knowledge and background in this particular area of law, you will find peace of mind with the help of our team of commercial lawyers in Perth.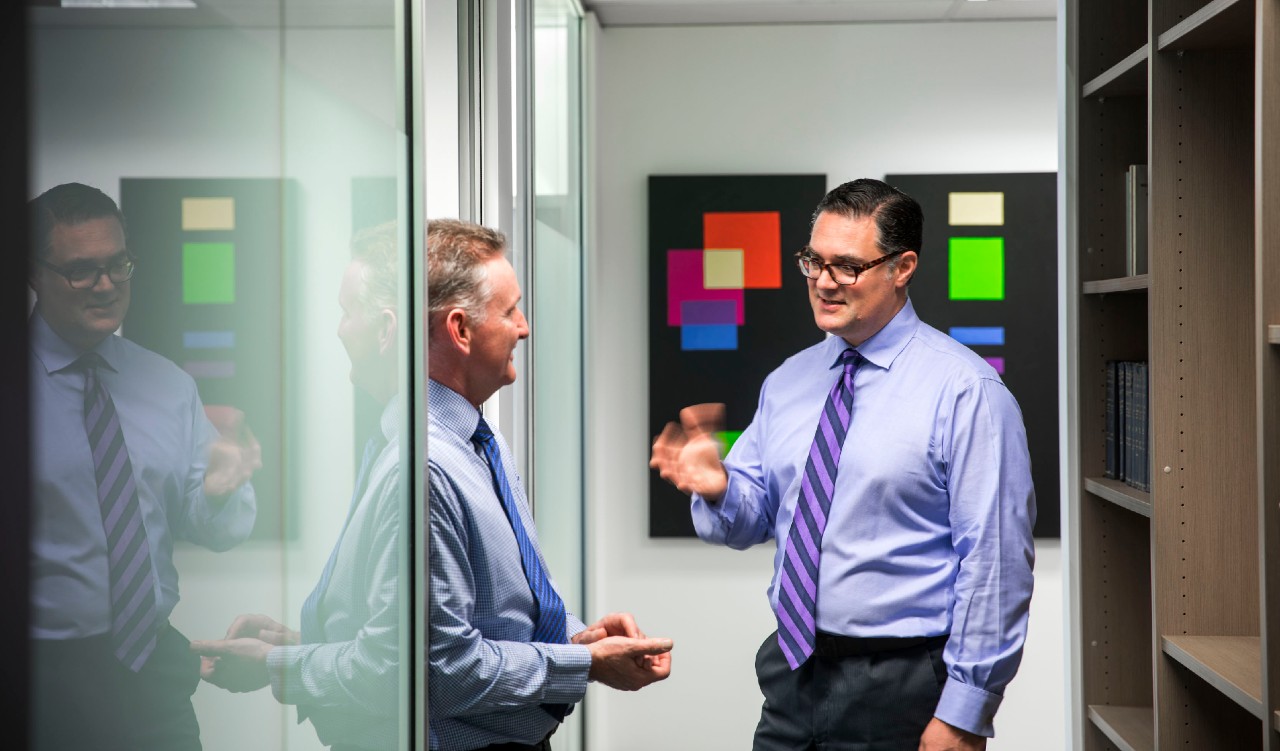 Often times with businesses, it is not uncommon that commercial disputes can arise. Having the right commercial law firm on your side can help you set in place protective measures and strategies early to protect your business ahead of time. It is important to get appropriate legal advice as soon as possible when a dispute begins or looks like it might take place, as commercial disputes can sometimes become complex quicker than expected.
Our commercial lawyers are real people with real lifetime experience in this area of legal practice. Solomon Hollett Lawyers are here to give you the right advice and support you need, whether it's for a breach of contract, fraud or while-collar theft, unpaid debts, or a range of other commercial disputes.
Commercial leasing
No two commercial leasing are the same and it is essential that it is drafted and tailored to each particular case. There is a list of different things to consider when creating your commercial leasing agreement and our commercial lawyers in Perth can help you whether you are creating a new agreement, editing an out of date one or just updating a poorly drafted lease.
Throughout the life of a lease, engaging commercial lawyers for their advice and input at the very start and at termination of the lease can help set your boundaries right, and resolve any dispute as fast and cost effectively as possible if needs be.
Commercial property
When looking at purchasing a commercial property, talking to a commercial lawyer can be one of the most important steps to take before any decision is taken. It is important to get guidance from the right people to ensure that you have peace of mind when looking at investing in, what might become, your most valuable asset.
Our commercial law firm in Perth comes with experience on property transactions, property law and any other related issues. Whether you need help with property and ownership disputes, setting up property trusts, advice on land swap transactions or any other property law areas, the team at Solomon Hollett Lawyers can make sure you have the right advice to move forward.
Book your free 15 min consultation
Discussing your situation over the phone is often the best way to start, and we're pleased to offer all new and existing clients a free 15 minute phone consultation for every new matter. It's a great opportunity to let us know more about the assistance you're looking for, clarify your situation and walk you through how best we can help and what's involved.
Fill in your details below