Partnerships Dispute Lawyers
Whether you're going into a business with your best friend or a relative stranger, for a small side hustle business or a major commercial enterprise, a partnership can be a very useful business structure.
What is essential for every partnership is to have a partnership agreement in place as soon as possible once the partnership is on foot. A good partnership agreement can have an enormous impact on the business relationship of the partners, dividing roles and responsibilities and setting the parameters for how the partnership will actually function. A significant aspect is having a mechanism to deal with potential disputes and issues arising in the future and for dealing with a partners value built in the partnership.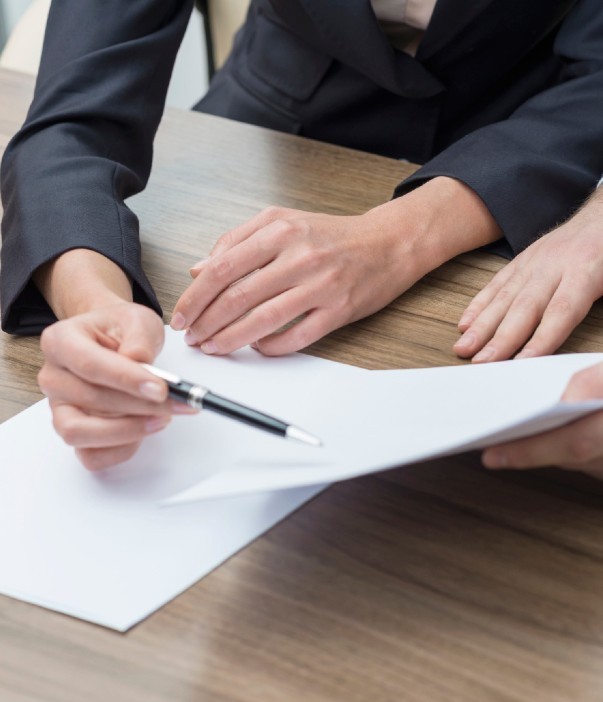 Partnerships
We can help you put a solid partnership agreement in place for your business, giving you peace of mind and security.
We can also assist in partnership disputes, to ensure your rights are protected and a practical, sensible resolution is achieved.
Drafting partnership and management agreements
Advice on the roles, duties and authority partners
Advice on partnership exit agreements and transfer of assets
Representation and advice for avoidance of partnership disputes
Advice on dissolution of partnerships
Advice on restructuring, earnouts and workouts
Advice on profit sharing arrangements
Partnership buyouts
Succession planning and wealth transfer individuals and businesses
Sound advice is invaluable
All individuals considering forming or already in a partnership should consider their overall business plan. This will include putting agreements in place to manage any issues that may affect the partners.
A partnership agreement is an important legal document that defines the nature of the partnership and the obligations and rights of each partner. The obligations and rights can be highly customised to meet the specific unique relationship and business of your partnership. No two partnerships are identical, and a 'one size fits all' approach to a partnership agreement may not work.
Friends, colleagues or even spouses often become partners and fail to plan ahead for possible eventualities, such as retirement, death, or sale to a third party. People often do not anticipate how they will deal with disputes, even though disputes arise in business every day. Often partners are close to each other, and it is not uncommon for good friends or family to be in partnership, and often this means that the need for a formal agreement is mistakenly overlooked.
As partners, each partner is jointly and severally liable for the actions of the other partners. This means having a partnership agreement that defines roles and responsibilities is vital.
In the absence of a carefully worded partnership agreement, a partner could find themselves financially liable for a decision their partner has made, such as signing a bad contract. A well-drafted partnership agreement is the only way to properly clarify issues about partnership liability, authority and roles when dealing on behalf of the partnership.
A good partnership agreement will also contain a practical mechanism for allowing a partner to exit or transfer their interests, or a sale on the open market. Without such mechanisms, dispute often arises, which can devastate the partnership business.
When things go wrong, a strong partnership agreement has the capacity to not only save money by not having legal fights, but can save relationships too.
Book your free 15 min consultation
Discussing your situation over the phone is often the best way to start, and we're pleased to offer all new and existing clients a free 15 minute phone consultation for every new matter. It's a great opportunity to let us know more about the assistance you're looking for, clarify your situation and walk you through how best we can help and what's involved.
Fill in your details below